Surge protection device provides combined protection for mains data input. 
Proteksi petir PoE arrester penangkal petir utk data computer, internet, data komunikasi PoE Power over Ethernet RJ45 arrester. Kualitas proteksi petir arrester diperlukan untuk melindungi instrument data komunikasi perusahaan melalui remote dan virtual data komunikasi. Pentingnya koordinasi, monitoring dan supervisi proses kerja melalui on-line bagi kelangsungan kerja perusahaan sangat dibutuhkan. Data komunikasi online di proteksi petir dengan PoE Arrester Power over Ehternet untuk komputer dan jaringan yg umumnya gunakan connector RJ45.
Ordering Information :
TV Combi Guard : for mains data input of TV , radio & video equipment.
LAN Combi Guard : for mains data input of LAN components.
FAX Combi Guard  : for mains data input of telephone and modem.
Power Guard : protection for 3 general purpose.
Character:
visual function indicator (red lamp) for operation.
schuko plug for special application can be plugged into UK type.
for data line information, see technical data for Prima Telco Guard, Prima data Guard and Prima radio Guard.
Technical Specification :
Un=220V, Uc=275V, In=6A, Isn=5kA,
Imax=1-kA, Up = <1kV
Arrester PoE Power Over Ethernet - Arrester data
The Zeus PoE Ethernet arrester data is designed to protect sensitive data-processing equipment connected to a PoE (power over Ethernet) network against  surge transient overvoltages. Surge protection ZEUS Indonesia provides surge arrester against direct or indirect surge lightning impuls.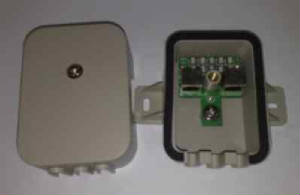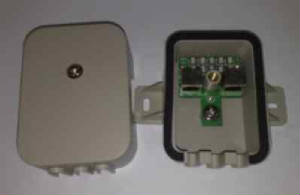 PoE Ethernet Surge arrester for computer & IT
RJ-45  CAT5 protection
10/100/1000 Base-T Network CAT5 Protection
802.3af Power-over-Ethernet POE Compatible.
75Volt DC Spark over voltage.
Speed transmission rate 10M/100M/1Gb per second.