Surge protective device provides combined protection for mains data input
Ordering Information :
TV Combi Guard : for mains data input of TV , radio & video equipment.
LAN Combi Guard : for mains data input of LAN components.
FAX Combi Guard  : for mains data input of telephone and modem.
Power Guard : protection for 3 general purpose.
Character:
visual function indicator (red lamp) for operation.
schuko plug for special application can be plugged into UK type.
for data line information, see technical data for Prima Telco Guard, Prima data Guard and Prima radio Guard.
Technical Specification :
Un=220V, Uc=275V, In=6A, Isn=5kA,
Imax=1-kA, Up = <1kV
PoE Power Over Ethernet
The Zeus PoE Ethernet arrester  is designed to protect sensitive data-processing equipment connected to a PoE (power over Ethernet) network from transient overvoltages.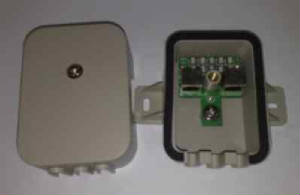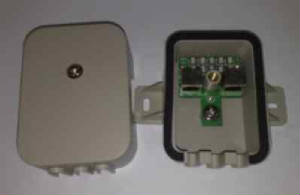 PoE Ethernet Surge arrester for computer & IT
RJ-45  CAT5 protection
10/100/1000 Base-T Network CAT5 Protection
802.3af Power-over-Ethernet POE Compatible.
75Volt DC Spark over voltage
Speed 10M / 100 MB/ 1 GB second